When planning our visit to Free Range this year, one of the first things we considered were the catalogues. We wanted to create blog content to show our favourite designs but more importantly, help the next lot of final year students see what their predecessors produce; especially for students that may not have the opportunity to visit Free Range.
The catalogues are a piece of art themselves and are important for both visitor and exhibitor - the visitor can see their favourite works again, maybe discover new things about a photographer, or find interest in other work they dismissed during their visit, or simply didn't get to see through the masses of grad work on show. For exhibitor, the catalogue acts as a memento of your time over the duration of your degree, and a way to see how far you and your peers develop post-graduation for many years to come. So the catalogue, to us, is an important element to a degree show and one that shouldn't be overlooked.
We at Photograd favour the catalogues with more information; it's a great way to make a further impression post-visit. One thing to remember is how big the scale of Free Range is, if you haven't been or won't get a chance to go before you're graduating year just remember that thousands of people flock to Free Range every year and hundreds of exhibitors too, so some work gets lost in the crowds. To help jog the memory of what you or your work is about, the catalogue is the best place to include information, which the majority of catalogues we picked up did do – the only exception being Falmouth University which we're sorry about because we want to know more about their work!
University of Westminster undergraduate Photography 2016 catalogue
Our favorite catalogue from the first week of Free Range Photography shows was by Westminster University. The small, notebook-style catalogue holds postcards by all the exhibitors. Every time we've visited Free Range, postcards are a big attraction and in our experience, run out quicker than business cards. By utilising the catalogue in this way, each visitor will get one postcard per exhibitor and can do as they wish to the postcards – take them out and curate their own catalogue, for example.
The catalogue was also the perfect sized companion during our visit. It has a list of exhibitors in alphabetical order at the front, and the work shown inside mimic the list. This was incredibly handy during our visit when we wanted to read more about the work without fighting the crowds to get to the wall and see the description. For exhibitor, this sturdy little catalogue feels like it will stand the test of time, something that's an important factor for your personal memento.
Below you'll find the other catalogues we managed to get our hands on from the first week of Free Range Photography shows. There was a brilliant selection from this week and we're looking forward to seeing what the second week has to offer! We'll be posting our finds on the blog at the same time, next week.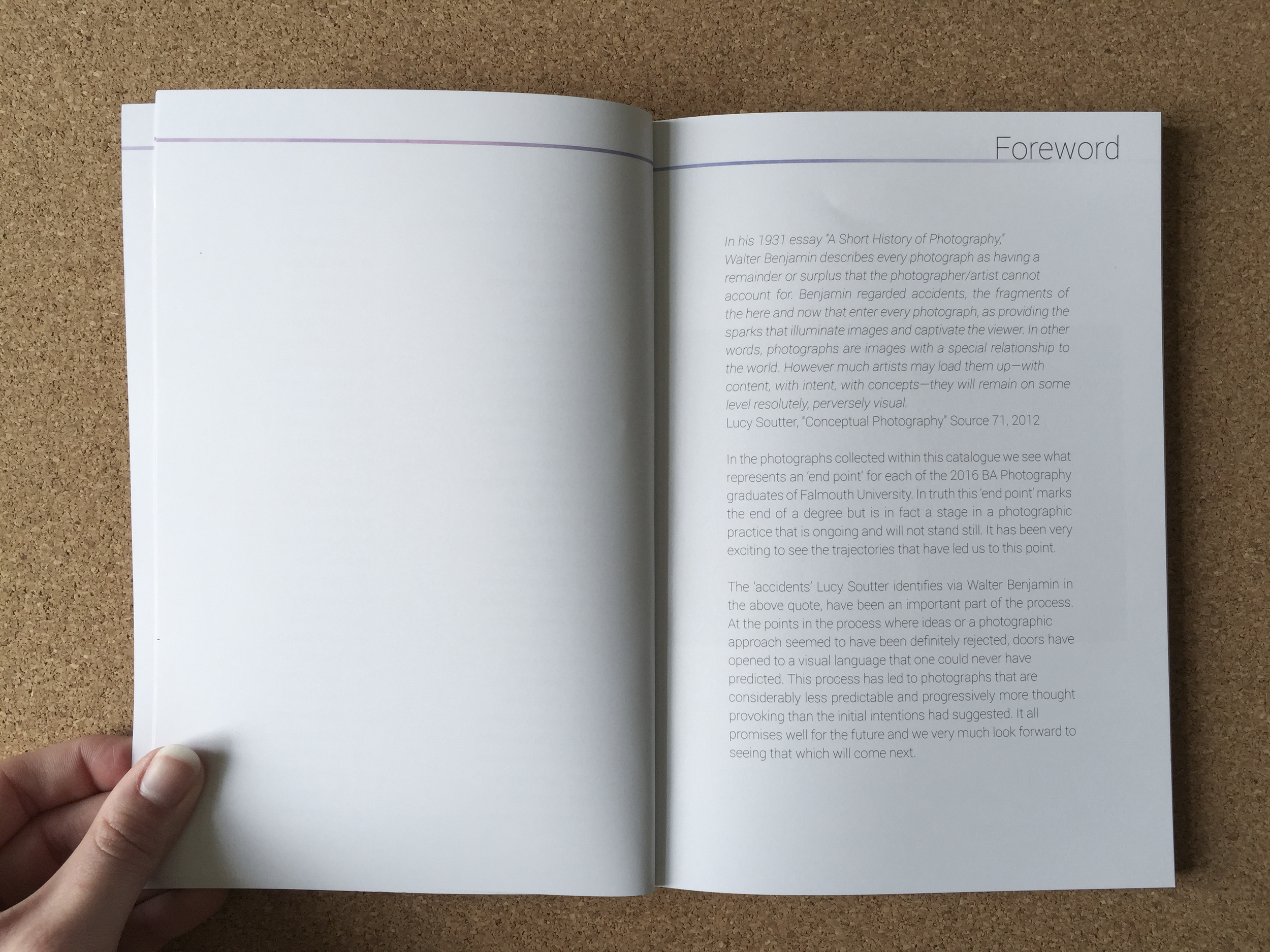 Exordium - Falmouth University 2016 catalogue
Surface - University of East London 2016 catalogue
Swansea College of Art Photography 2016 catalogue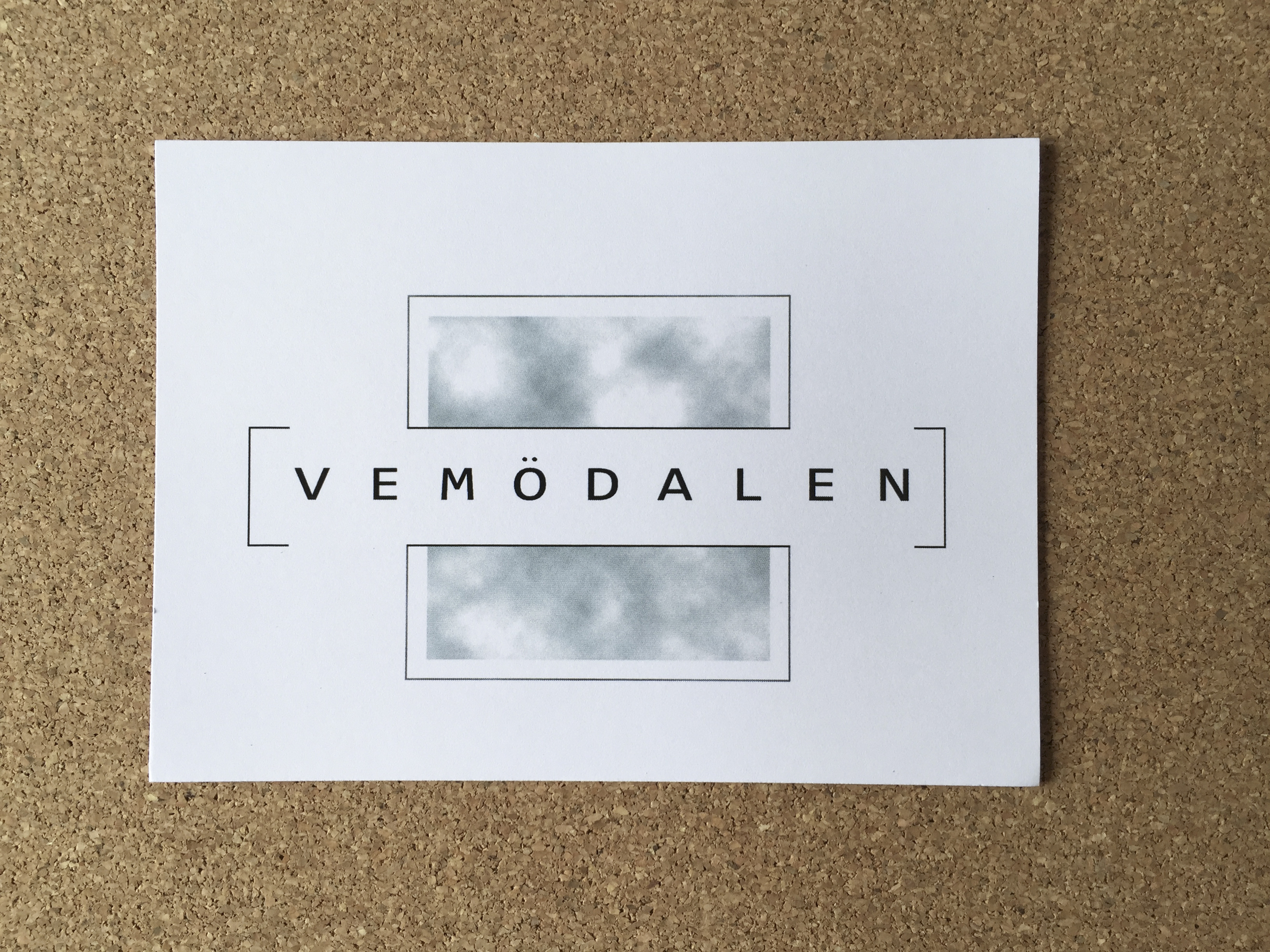 Vemödalen - Plymouth College of Art 2016 catalogue
Size Matters - University of Roehampton 2016 catalogue